A true and devoted journalist turning 80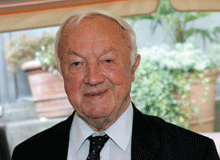 Jounalist, Vatican Radio. Gordon Martin, Reuters, Daily Telegraph, BBC, Afghanistan
A true journalist can never retire! Mr. Gordon Martin, our senior colleague just turned 80, and the day was celebrated with friends and colleagues from all over the world who came to pay tribute to Mr. Martin.
Mr. Gordon, as most of us call him, is a British gentleman in the best sense of the word. Perhaps you have read his articles or listened to his radio programmes, for Mr. Gordon is and was one of the top journalists with Reuters, the BBC and the Daily Telegraph before he was 'supposed' to retire.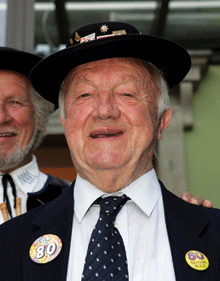 However, feeling too engaged in world affairs, Mr Gordon went off to Afghanistan as a war correspondent …before returning to Geneva to work for Vatican Radio. He has journalism in his blood.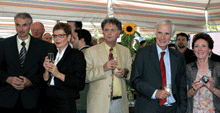 You see him in the Palais des Nations, in press briefings of all kinds, in the Swiss Press Club, and it would never occur to you that he is too old to follow what is happening in this world — on the contrary! Hardly anybody has such experience of world affairs as he does, and we in Pressroom 1 are very pleased to have a colleague of such stature.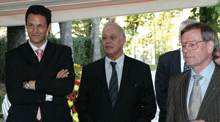 Many Happy Returns! We look forward to celebrating your 100th anniversary!
Your colleagues in Pressroom 1
(Copyright photos : WHIB)