Holmes, Watson, Lucens and a gem of a museum by Robert J. Parsons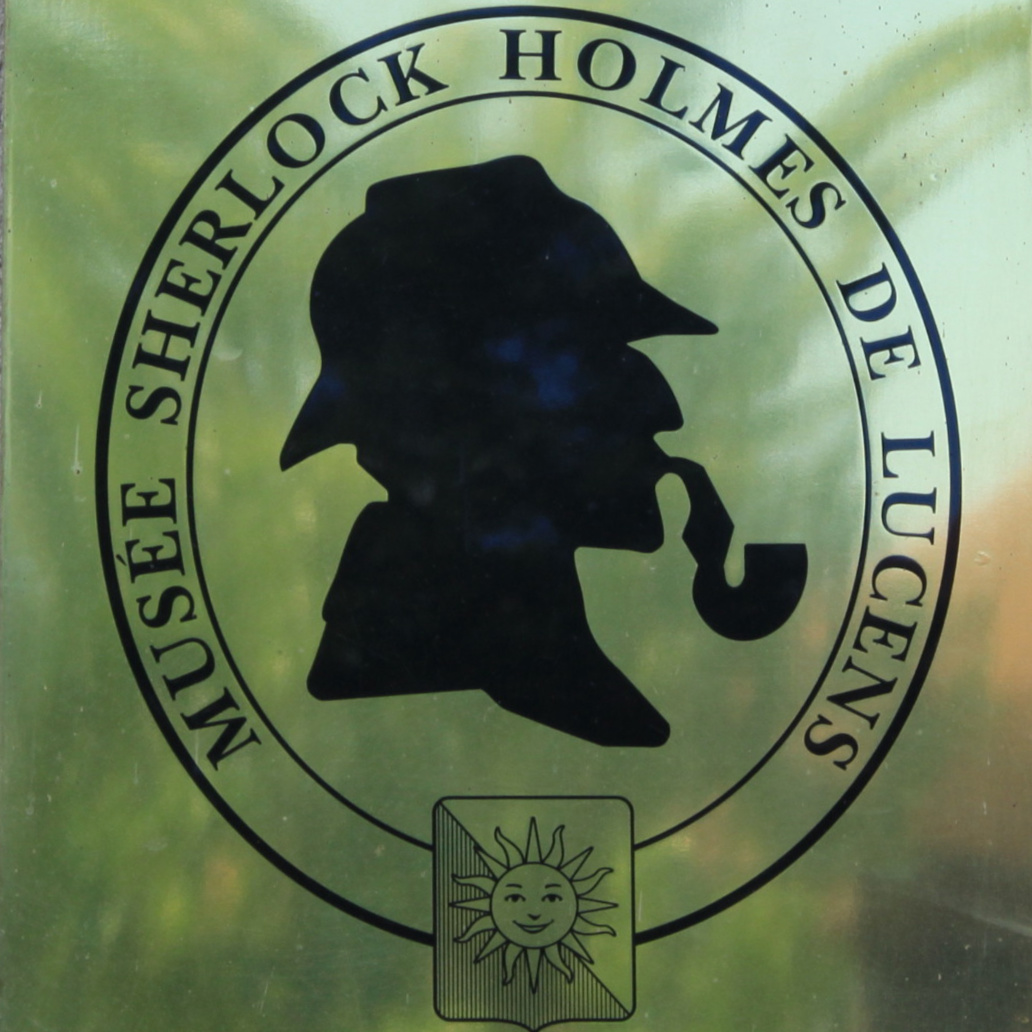 For the fans of Sherlock Holmes (innumerable, for he has garnered far more than any other fictional character in history), he is forever linked to Switzerland. It was here at the Reichenbach Falls in the Bernese Oberland that Holmes plunged to his death in a wrestling match with the notorious organized crime leader Professor Moriarty whom he had been tracking all the way from London. The event was recounted in a short story originally titled, "The Adventure of the Final Problem" published in 1893.
By the time of its publication, Arthur Conan Doyle had published two detective novels, introducing Sherlock Holmes and his assistant, John H. Watson, MD, in A Study in Scarlet, then amplifying the sleuth's reputation in The Sign of Four. These were followed by a dozen short stories published individually and subsequently collected in a single volume, Adventures of Sherlock Holmes. Each account of Holmes's exploits increased Doyle's reputation and added more followers to what was already becoming something of a cult of enthusiastic admirers.
In spite of the huge success of these stories, Doyle wished to move on to historical novels, work that he considered more worthy of a real writer. After ten more stories, he drafted what is now known as "The Final Problem", subjecting Holmes to what was intended to be a very honorable death. It became the eleventh and final story in Doyle's fourth Sherlock Holmes book, Memoirs of Sherlock Holmes.
Charles Higham, biographer of Holmes's creator (The Adventures of Conan Doyle), described it in some detail.
"The climax, unhappily off stage, in which Moriarty and Holmes plunge over Reichenback Falls, clearly reveals Conan Doyle's impatience to dispose of his hero… The scene was wonderfully illustrated by Sidney Paget: horrendous cliffs, reminiscent of Gustave Doré's chasms in his illustrations for Dante's Inferno, a suggestion of spray and black depths, and two figures poised on the brink against a Gothic crag, hearing the thunderclap of doom."
On the ledge where the wrangle took place, there is a plaque that says (in English), "At this fearful place, Sherlock Holmes vanquished Professor Moriarty, on 4 May 1891."
And that, as far as Conan Doyle was concerned, was that. It was time to move on to serious literary endeavors.
However, the reading public saw it otherwise, and thereupon followed an amazing public outcry that would not calm down. In short, Conan Doyle as a writer in the new and immensely popular genre of crime fiction was already an unrivaled paragon, and, while he seemed unable to perceive this, his readers certainly could.
So, lured by an offer of phenomenal royalties, Doyle eventually picked up his pen and produced five more books, including two novels, one of which, The Hound of the Baskervilles, is often regarded as a masterpiece of the genre.
Charles Higham points out a fortuitous twist to the story.
"There is a curious fact here. The reason Warson is not present at the Reichenbach Falls to assist Holmes is that he has received a message asking that he come at once to the aid of lady who has been wintering at Davos, and who is hemorrhaging as a result of consumption."
This was the unplanned opening Conan Doyle needed to resurrect Holmes by revealing that he had actually not fallen into the falls and been dashed to death but had triumphed over Moriarty and slipped away to track, clandestinely, the remaining members of his gang.
Conan Doyle's final Sherlock Holmes tally was four novels and 56 short stories, for producing most of which Conan Doyle became one of the best paid writers in history. The last one was published in 1927.
Upon his death, his children inherited his substantial estate, and his youngest son, Adrian, upon the death of his mother in 1940, became Conan Doyle's literary executor. He used (apparently unscrupulously) money from the estate to buy himself a castle – not in Scotland but in Switzerland in the beautiful Vaudois village of Lucens. And thus it was that most of the elements of his father's multitudinous collections ended up on the Continent, far from their English origin.
In 1965, he set up the Sir Arthur Conan Doyle Foundation in Switzerland. Upon his death, the castle was sold, and in 2001 the collection was moved to what is now the Sherlock Holmes Museum in Lucens, within the village about mid-way between the railroad station and the castle.
The main part of the museum is a big rectangular room whose walls are covered with William Morris wall paper and whose center is dominated by a gigantic mahogany table from Conan Doyle's grandfather's house, a residence that saw a long parade of some of the most prominent figures of the time. Around the edge of the table top are 22 small silver plates of about eight by four centimeters with engraved on them the names of distinguished persons who had dined at the table.
Among them one finds George Bernard Shaw, Walter Scott, Benjamin Disraeli, William Gilette, Rudyard Kipling, William Thackery, Charles Dickens and Count Gabriel d'Orsay.
The walls are covered by photos from both the professional and personal life of Conan Doyle along with a vast panoply of artifacts. Among these, there is a mixture throughout of both Holmes and Conan Doyle, and at times it is easy to imagine Holmes as much a former living person as his creator.
Of particular note is the large portrait of Joseph Bell, a professor at the University of Edinburgh Medical School, under whom Conan Doyle had studied medicine. Bell's meticulous approach to examination and diagnosis inspired Holmes's "science of deduction and analysis" in pursuing his cases, and Conan Doyle himself later admitted to Bell that he was the person on whom Holmes was based.
There have been so many attempts at translating Holmes into film (virtually all highly unsatisfactory for those who know the Holmes corpus well – and many do) that there is no single living person who has ever been able to create in the pubic mind a definitive face for Sherlock Holmes.
However, almost from the start, the stories were brilliantly illustrated by Sidney Paget, and it is his pen and ink depictions of Holmes and Watson that have ever since stood as the "definitive" portrayal of the two. The museum offers a dozen or more post cards reproducing in high quality some of these famous illustrations.
Beyond the main room, a door leads to a dark passage one side of which is covered mostly in glass. The museum attendant sets in motion a visit of the room on the other side of the glass, with spot lights coming on and off focused on the various points being described by a recorded voice.
The room is a "faithful" rendition of Holmes's and Watson's digs at 221B Baker Street in London, painstakingly constituted from hundreds of details in the stories for the 1951 Festival of Britain and reproduced here. It is very much representative of its time and place: Victorian England, when interior decor seemed to require that one cram as much as possible into a room, then cram some more. The hundreds of objects therein are right in line with this. (Today we would call it "clutter".)
As was common at the time, such "rooms" (the sitting room and bedrooms) were overseen by a virtuous landlady who provided meals and afternoon tea (the tea tray is unavoidably visible on the center table). In the stories, the landlady, Mrs Hudson, makes repeated cameo appearances, adding an element of both continuity and realism.
The museum is open on Saturday and Sunday from 2 to 5 p.m. Visits on other days may be arranged at least 48 hours in advance by phoning 076 583-61-33 for which a flat fee of CHF 40 is charged. Group visits – including children – are welcome. No credit cards accepted, but euros bills are. There is a small boutique with a considerable selection of items, including the post cards with Sidney Paget's illustrations.
Musée Sherlock Holmes - Lucens
Sherlock Holmes Museum
rue des Greniers 7, Lucens · 021 906 73 33