Impressions from the Presidential Elections 4 December 2016 in Uzbekistan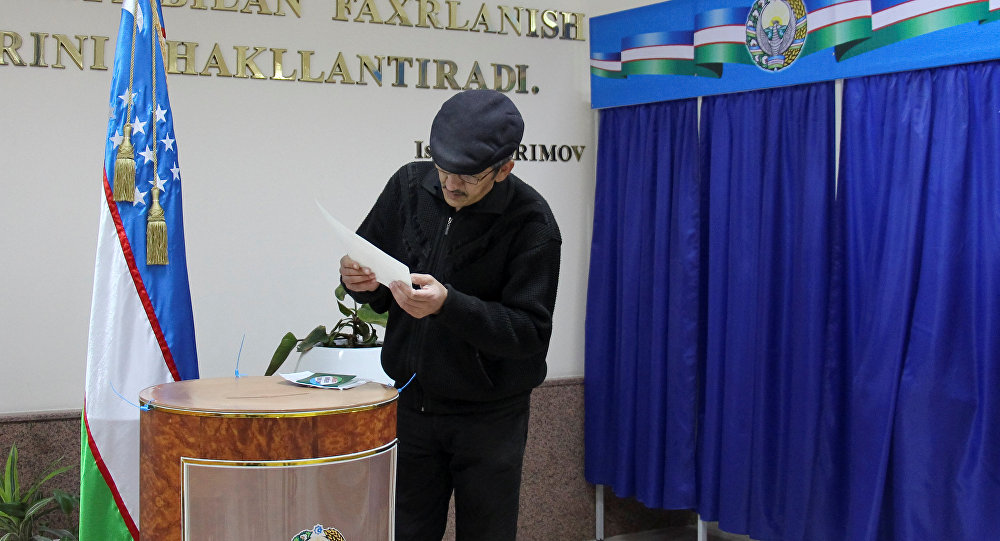 Following President Karimov's death in September this year, the constitution required that elections be held within the next three months. They were to take place on 4th December, and once more, I was invited to be an observer at the elections. I had requested to follow the elections in the cities of Bukhara and Navoi, and Election Committee had agreed.
Arriving on the 2nd of December and after a short rest at the hotel, we set out directly to Bukhara, so that I could "take the temperature" of the elections generally, and experience first-hand the atmosphere there.
In Bukhara, we were received by the chairman of the election committee. Together, we visited many polling stations to observe the final preparations before the voting, including some that I had been to during my December 2014 visit to Bukhara. It was interesting to see some of them again under new circumstances and notice the same spirit of enthusiasm and hope.
Once more at this stage I was struck by the transparency, and how well organised everything was. Each voting station had a room serving as a nursery for the children and another reserved for a medical team, everything clean and orderly. I was introduced to the special ballots for the blind and the voting booths for disabled persons. Everything is being thought of. There was an obvious intent to cover all procedural bases, and one could not escape the impression that a major underlying aim was to include everybody. This importance of fostering unity was a common theme that I often heard when talking to the organisers.
There were seats reserved for the observers – both internationals and nationals. Transparency appeared to be a major concern, and the people in charge were happy to show us around. People were smiling, positive, and they all said the same thing: this election meant a lot to them, and they felt it their duty to contribute to the development of their country.
One striking fact was the often-expressed praise for the deceased president, Islam Karimov. He was considered as having been a good President for his country, presided over the country's difficult transition from a former Soviet Republic to an independent state. He had earned the affection and respect of his compatriots, and his positive accomplishments were regularly cited along with the hope that the new president would carry on and improve this legacy in a way that would serve the country's further development.
On the 4th December, we were at one of the numerous voting stations at 5h45, to watch as the voters came to cast their votes. It was amazing that already many persons were waiting to vote when we arrived.
The atmosphere was pleasant, serein, and we sat there for couple of hours before going to visit other voting stations. They were all equally well organised. As external observers, we were always warmly welcomed.
After a long and busy day, we returned to the first voting station, and we found the same people still there. They had not left their posts since 5:45 am. At eight in the evening, sharp, the chairman of the voting station gave a succinct closing speech, and the next step was undertaken: the counting of the votes. We observed the counting, and everything was as expected – orderly and transparent.
Conclusion
Since independence, 25 years ago, Uzbekistan has been striving to become self-sufficient with a diversified economy. The country has grown to become a major economic power in Central Asia, with a population, close to 31,5 million inhabitants (almost half of the population of the Central Asia region).
We all remember President Islam Karimov. Under his tenure, the country — and its citizens — prospered impressively. The real per capita income increased by more than 12 times, which allowed Uzbekistan to enter the group of middle income countries.
I have no doubt that the President elect, Shavkat Mirziyoyev will follow the path of his predecessor in further developing his country. When he served as interim President and Prime Minister, he had already done much to encourage entrepreneurship and business and to open up the country, for example cancelling visa requirements for citizens of 12 countries and easing them for some 15 different nations to facilitate contact and communication. This is only a beginning.
On a personal note, I am very grateful for having had this chance to be an observer to this historical election. It gave me a unique chance to meet people, many friendly, generously and hospitably men and women, proud of their country, who want it to develop. They had worked hard, for more than 3 months non-stop, to organise everything, and not a single detail had been neglected. Their joy, their pride, when they showed us around, talked about the elections, about the voting centres, was unmistakable. It was indeed a huge pleasure, and a very gratifying experience.
I should like to thank each one of them – for their generosity, their kindness and for having taken of their precious time to show me around, to share their experiences and knowledge, for giving me unforgettable memories.
Marit Fosse
Geneva, 9 December 2016