The rise of the Asian hawk - Uzbekistan with an ambitious agenda for 2018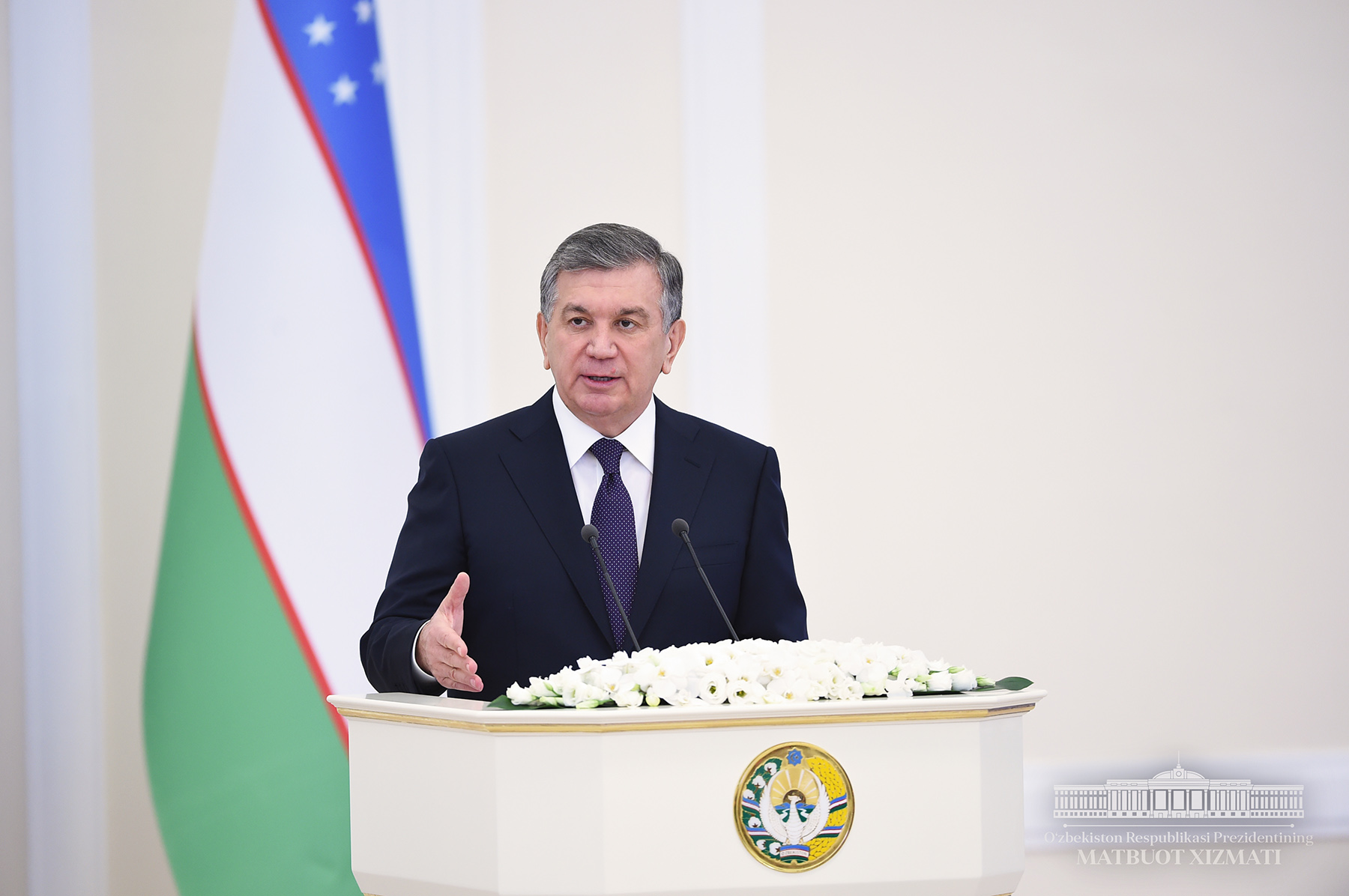 As a hawk takes off upwards, leaving the ground far below, so Uzbekistan and its new leader take off with the wings of deep and ambitious reforms on the way to achieving new horizons for development and prosperity.
This is how modern development of Uzbekistan appears under the sensitive and far-sighted management of the new President Shavkat Mirziyoyev, who summed up the results of the past year and outlined large-scale reforms for the near future to the Parliament of the country (Oliy Majlis) at the end of December 2017. Having familiarized with the main provisions of his report, you can realize how Uzbek leader understands the thoroughly existing problems in the economy, society and politics of the country, and also professionally offers solutions for their overcoming. The appeal to parliamentarians and politicians of the country as a whole is pretty clear - it's time to wake up! And not the people serve the Government, but the Government should serve the people.
Let us point out some highlights of the President's address to the Parliament, first of its kind in modern history of Uzbekistan.
First, he criticized chasing unrealistic, made-up figures and unacceptable work methods of the previous years, saying time has come to focus on practical results and human interests as the main goals of the Government. And according to real figures, verified by the Central Bank and international financial institutions, the GDP would grow by 5.5% in 2017.
Shavkat Mirziyoyev made a bold major step in economic reform, liberalizing currency exchange system as of September 2017. He is also a strong supporter of small and private business, regarding them as a real engine of economic growth. Further championing them, he suggested that to decrease the number and frequency of financial and economic inspections of all entrepreneurs for a two year period. Mr. Mirziyoyev also announced that in 2018 Uzbekistan would resume talks on accession to the World Trade Organization, which began in the early 1990s and were not active since 2005.
Second, President Mirziyoyev is famous for his initiative to set up 'People's Reception Office of the President' to listen to people all across the country and act on their complaints. Logically, 2017 went as the Year of Dialogue with People and Human Interests. The idea was commended by many, including UN Secretary General Antonio Guterres and High Commissioner for human rights Zeid al Hussein during their visits to the country last year. Now, developing this idea, he proposed to create a special My Opinion web page as an advanced mechanism of democracy so that citizens of Uzbekistan can express their opinion on important issues. Further, he suggested to pass a law obliging the Members of Parliament to consider the initiatives put forward by citizens in this portal.
Third, he announced to undertake a major decentralization reform, with more power to local governors and mayors (khokims) and authorities. As part of efforts to ensure the development of the provinces, free movement of people, increase of internal and external trade and economic activity and tourism, all road patrol and stationary traffic police posts will be removed or cut. This is also intended to significantly reduce corruption, avoiding face-to-face contacts with the population.
President proposed to declare the year 2018 as the Year of Support to Active Entrepreneurship, Innovative Ideas and Technologies. He was clear that there is no way back out of reforms and a lot to be done to make people trust in them. As Mr. Mirziyoyev said in his New Year speech, 2018 will be a decisive year in the development of the country. Well, Uzbekistan will be definitely one of the countries to look at in 2018, while it is only starting its journey up like a hawk.