GLOBAL BROADBAND TECHNOLOGY GUIDELINES ADOPTED AT UN MEETING OF REGULATORS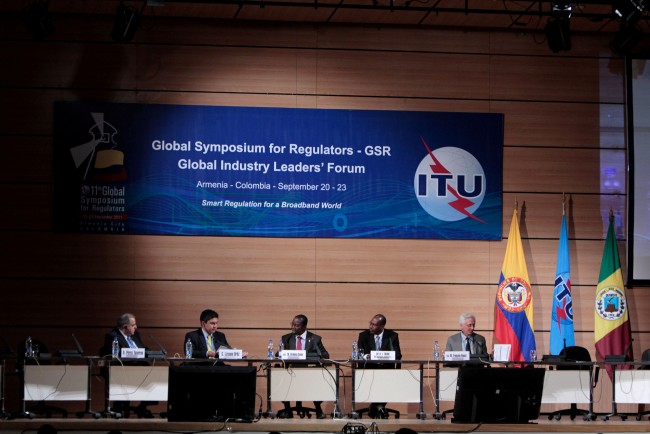 Photo: P.Virot
A United Nations meeting focused on accelerating the roll-out of broadband technology concluded in Colombia today as over 500 participants from around the world adopted best practice guidelines aimed at improving global Internet access.
Held for the first time in Latin America, the International Telecommunication Union's (ITU) annual Global Symposium for Regulators is a unique forum where national regulatory authorities can exchange information and address the complexities of the international broadband ecosystem.
"We have seen over the years how regulatory reform plays an essential role in creating an environment where new technologies can flourish and be shared by all," said ITU Telecommunication Development Bureau Director Brahima Sanou.
Mr. Sanou further noted that once robust regulatory frameworks were in place, developing countries could make the best use of new developments in information and communications technologies (ICTs).
ITU Secretary-General Hamadoun Touré similarly explained that increased global access to the Internet and broadband would ultimately help countries meet the Millennium Development Goals (MDGs).
"But this will only change when broadband becomes more affordable," he added. "The world's regulators meeting here in Colombia can facilitate this by advocating a combination of increased capacity and competition."