Impossible does not necessarily mean not possible…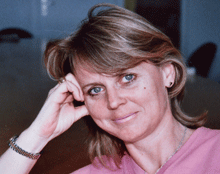 "Impossible exists in any language, but nothing is impossible if you really want to!", said a colleague telling me about his newest project.
Lately, we may have been overwhelmed by negative news –– financial crisis, rising energy and commodity prices, food and humanitarian crises, earthquakes, etc. No wonder many people are becoming alarmed and afraid of the future. "You feel a kind of common psychosis, some see a return to the 1930s with all the implications that had for the world," some people would say, perhaps with reason.
The time has come to reflect on new ways to come up with new ideas, new concepts, an economist said. Today people lack long-term perspectives, and it seems as if nobody has learned from the past. Lee Kuan Yew, the former Prime Minister of Singapore said recently: "You haven't got a Kissinger or a Brzezinski … anymore. Where is the successor generation of geopoliticians?"
Albert Einstein said it this way: In the middle of difficulty lies opportunity. If we stick with the physicists, Niels Bohr said: "Every great and deep difficulty bears in itself its own solution. It forces us to change our thinking in order to find it."
So, instead of being gloomy about world affairs, perhaps we should reflect on new ways to solve the problems.
In this issue of Diva, the main theme is dedicated to trade and peace, a new approach to trade, which is often seen as the evil of the world.
This is the battle field of Guy Tozzoli who has dedicated his life to trade, through the World Trade Center in New York and the World Trade Centers Association. "When people trade they do not want to go to war, Tozzoli says.
On this positive note, we wish you all a wonderful day .
Marit