TaiwanIHA promotes the smile and hope of the disabled children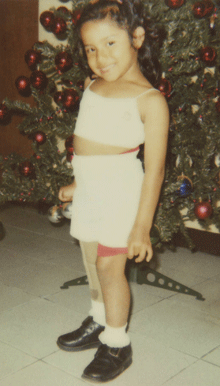 On 11 December 2007, TaiwanIHA, through the Embassy of the Republic of China (Taiwan) in Managua, Nicaragua, granted the amount of US$5,000 for support of the Trial Project CENAPROTO-CIR.
TaiwanIHA sponsored the Center for International Rehabilitation (CIR), an NGO based in Chicago USA, in collaboration with the National Center of Production of Technical Assistance and Ortho-prosthetic Elements (CENAPROTO) from Nicaragua. They will develop the Project ''The Smile and Hope of the Disabled Kids'', whose main goal is to benefit disabled children of superior or inferior limbs with prosthesis.
The project includes the training of ten Nicaraguan technicians in the usage of a reusable moulding system for the manufacture of artificial members with new technology that improves the productivity and the quality of prosthetics services at a low cost. It also allows for the elaboration of a transtibial prothesis to the patient in a single medical visit.
"A training workshop will take place in Nicaragua next month", says Dr Wu, who is in charge of the project from CIR. "This is our first collaborating project with TaiwanIHA and we are hoping to continue our collaboration with them for other projects."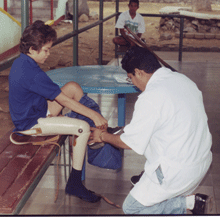 The Center for International Rehabilitation (CIR) is a non-governmental organization, based in Chicago, initially set up to provide assistance for landmine victims; and it has expanded to include rehabilitation services and advocacy for people with disabilities. As part of its program expansion, the CIR developed the world's first distance learning program in prosthetics, orthotics and amputee care. It also conducts research and development and training activities to explore appropriate technology solutions and to build capacity within developing countries; and thanks to TaiwanIHA, this activity will now be done in Nicaragua.
For further information, please contact
Center for International Rehabilitation
211 E. Ontario, Suite 300
Chicago, IL 60611
Phone: (312) 280-4970
e-mail: info@cirnetwork.org or
http://www.cirnetwork.org