U.S. and Russian officials are meeting at the United Nations in Geneva on Tuesday for a second round of talks in efforts to plan an international conference on Syria.
Photos: Action Press/Virot
Geneva 25th June 2013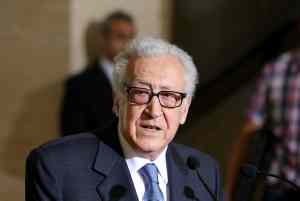 The Joint Special Representative for Syria, Lakhdar Brahimi, met today in Geneva with delegations from the Russian Federation led by Deputy Ministers of Foreign Affairs Mikhail Bogdanov and Gennady Gatilov, and the United States, led by Under Secretary of State for Political Affairs Wendy Sherman.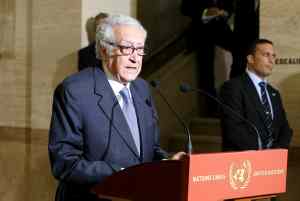 The discussions were constructive, and focused on ways to ensure that the Geneva Conference on Syria can take place with the best chances of success. The meeting has been informed that Minister Lavrov and Secretary Kerry would be meeting next week. Further consultations among the United Nations, the Russian Federation and the United States would take place thereafter on the date of the Conference and to complete the list of participants.